Here's some of the design projects I've worked on.
Contact
me to hear the full story or chat about any of these!
Law enforcement must process more digital evidence than ever while struggling with outdated resources and workflows. Our design solution was a digital evidence management and investigation tool intended to save countless hours and deliver better insights through AI assistance and automation.
Conducted stakeholder, SME and user interviews with two Wisconsin police departments. Designed wireframes that were iterated on based on feedback from SME and technology partners. Created a high-fidelity prototype and built a design system for front-end development.
Workers in Oregon's Willamette Valley wineries cannot meet their basic healthcare needs. ¡SALUD!'s mission is to provide access to healthcare services funded by charitable auctions. After evaluating their precious auctions we designed a digital auction experience for both virtual and in-person attendees that enhanced engagement and increased the donation total from previous years.
Conducted stakeholder interviews to understand the needs and goals of the users. Designed wireframes and user journey flows for both before (signup / registration) and during  the event (bidding). Created high-fidelity prototypes for both the responsive web application and the "Big Board"which consists of two large TVs that dynamically update listings and display animated content at key moments of the auction. Built a design system for front-end development
.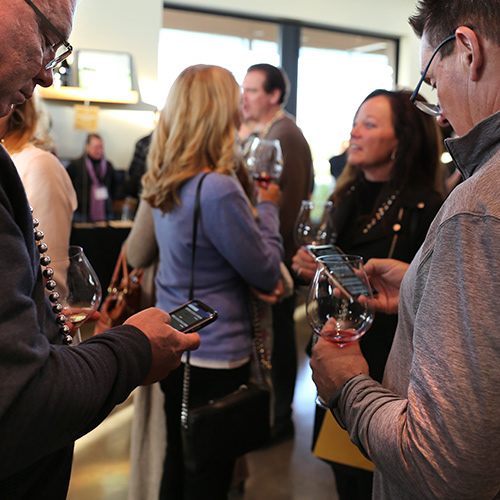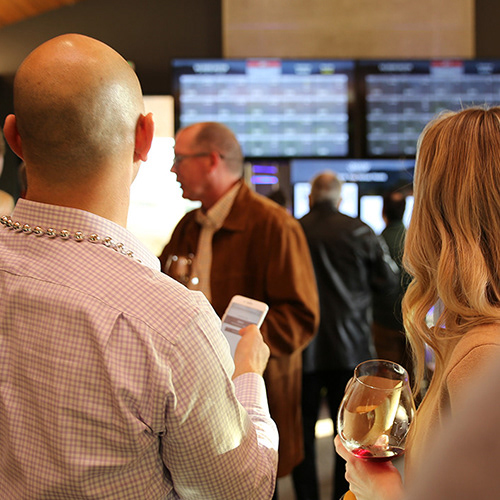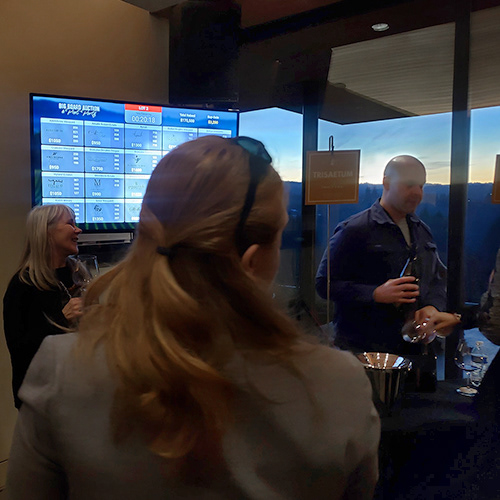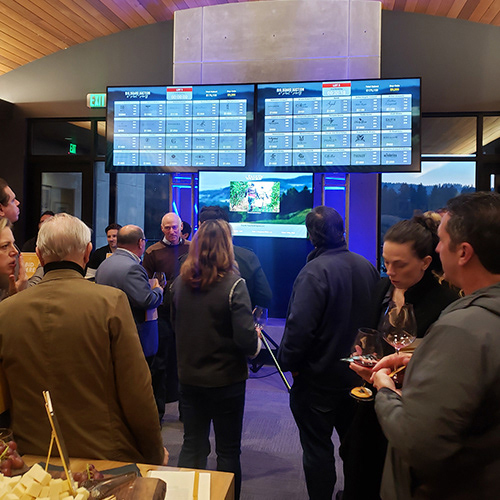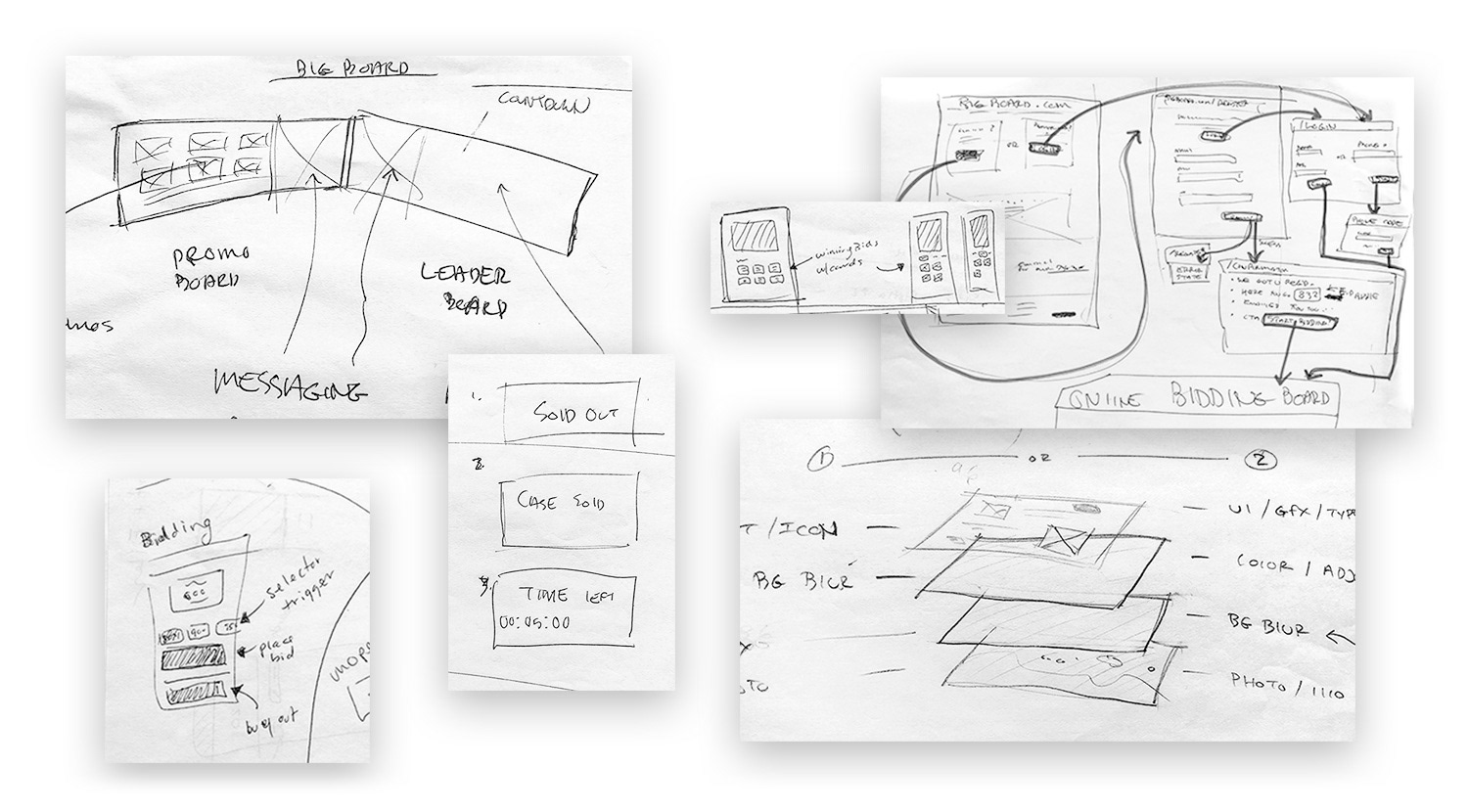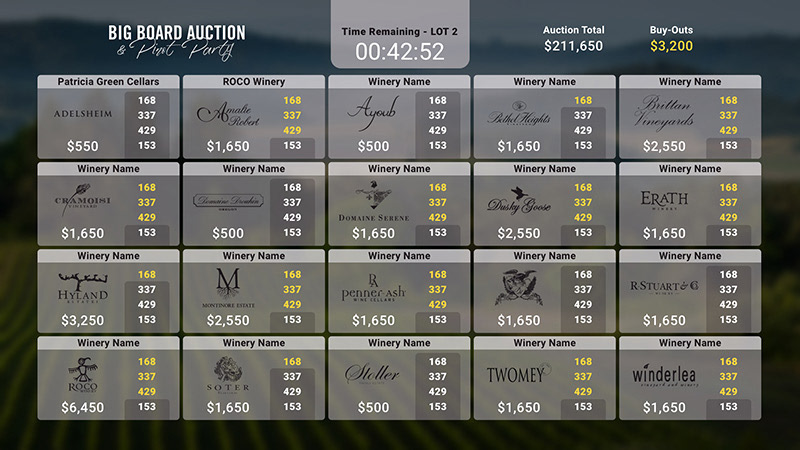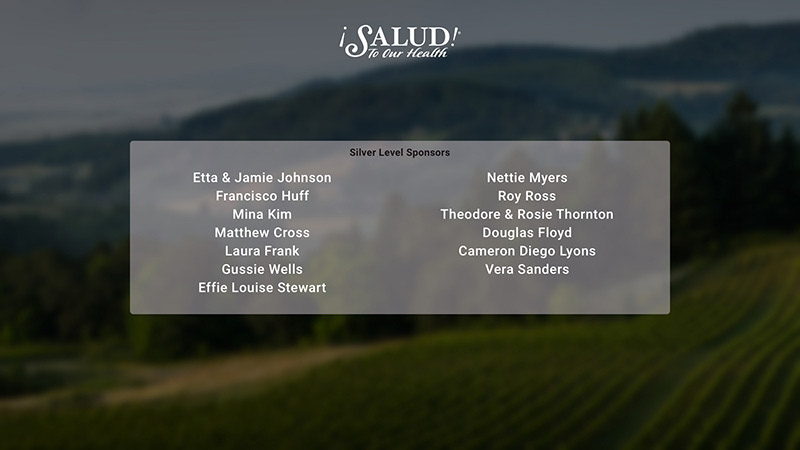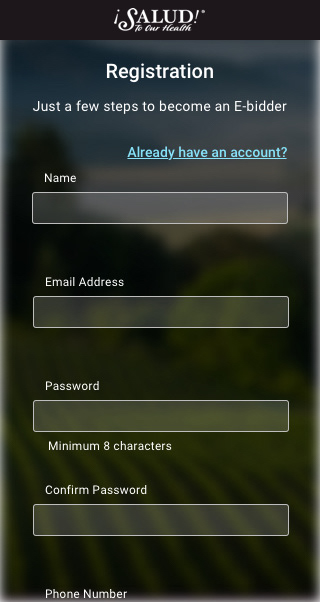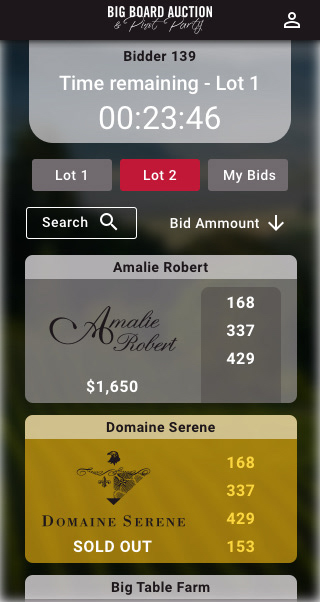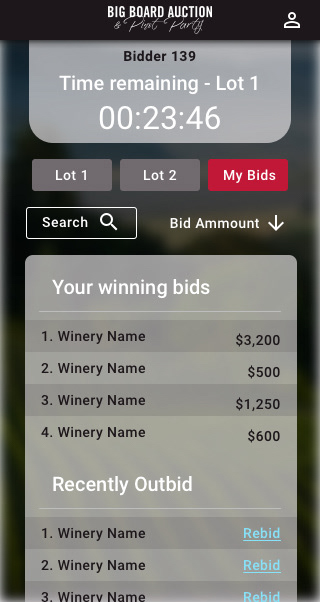 ¡SALUD! BIG BOARD ANIMATIONS 
I designed these with the goal of being informative as well as a way to add fun and excitement to the experience. When three key moments in the auction happen these animations temporarily take over the Big Board listing screens.
With a rapidly growing base of users Vevo needed research and best-pratice based recommendations for UX improvements and new features for their smart TV and Amazon FireTV application
Starting with an audit of the current application I collaborated with technology experts to compile a matrix of features and improvements with UX value and effort to implement metrics. This was done by testing the application on the native device (Amazon FireTV) and research on direct and indirect competitors. After updates were implemented in a new version of the application I evaluated results of user testing for further features and improvements based on the user test feedback.
With in-demand services Everywhere plus needed a streamlined way to gather content and manage projects or their clients as well as an updated experience for the virtual events they produce. Our solution was a portal experience for clients to upload assets and manage things like tickets and the timeline of their virtual event. Additionally we designed fun and engaging templates for event sites, intended to allow simultaneous viewing and browsing of associated event content such as the program, speaker bios and give-aways..
Starting with an audit of the current event experience and interviewing stakeholders to understand the goals for event attendees I wireframed both the client portal experience and an updated event website experience. After iterating on the wire
WEBSITE STRATEGY & DESIGN

(MULTIPLE CLIENTS)
WEBSITE STRATEGY
WEBSITE DESIGN
Working closely with clients and technology teams I created strategy and design for twelve new and re-designed websites. Primarily larger websites for B2B clients which included advanced functionality such as a product sample ordering form, data visualization dashboards, and a dynamic event calendar.
Conducting client workshops for discovery and strategy meetings intent on learning upfront; business goals, the competitive landscape, motivations and goals of users and the user journey before, during and after the website experience. Crafting information architecture to facilitate user journeys for multiple audience types. Designing wireframes to strategically present content and pathways to allow users to find what they need or discover helpful content.


Clients included:

Brandtrust, Annenberg Genspace, Welcome Software, Panopta, Metals Service Centers Institute, Mammotome